About Kim Taylor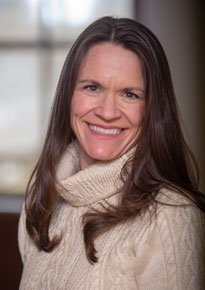 Kimberley Taylor's lifetime of exceptional experiences and her tremendous work ethic make her an excellent choice if you seek an attorney to serve as a trusted, legal services provider. She offers a combination of business acumen and legal skills that few have to offer, and she believes that professional services should be both professional and a service to you.
PREVIOUS PROFESSIONAL EXPERIENCE
HOLME ROBERTS & OWEN LLP
Provided transactional legal services to clients of the firm with a concentration on general commercial real estate acquisitions and dispositions, secured lending, land use and leasing matters. Also represented clients in liquor licensing matters both in Colorado and nationally.
SECURITIES AND EXCHANGE COMMISSION
Researched securities law issues such as insider trading, disgorgement, and penalties. Analyzed discovery materials and use of trading tools to discern trends in trading and to reveal on fraudulent trading practices. Contributed to staff memoranda submitted to the Commission recommending action in cases under review.
VAIL RESORTS, INC.
Managed and administered benefits processing for Vail Resorts' employees. Utilized knowledge of employment and benefits laws to service internal clients as well as work with resort vendors. Established relationships with benefits vendors in order to research discrepancies and resolve issues. Administration of Workers' Compensation and COBRA benefits.
COLLEGEHIRE, INC.
Analyzed and proposed strategy and system improvements for various technology and financial clients such as: Goldman Sachs, McKinsey & Company and Priceline. Designed and delivered technical and behavioral interview training. Developed strategies, communication plans, and detailed process plans for clients. (CollegeHire was a subsidiary of Trilogy Software, Inc.)
ACCENTURE CONSULTING
Supervised entry–level recruiting efforts, budgets, and processes in the Austin, Dallas and Houston offices. Managed recruiting efforts at two of the top three sources of hires for the firm. Served as a resource for employment law issues. Delivered training on behavioral interviewing, diversity and employment law issues to employees at all levels in various offices throughout the country.
EDUCATION
J.D., University of Houston Law Center, 2006
B.A., Texas A&M University, 1996
Certificate in Mediation, A.A. White Dispute Resolution Center, University of Houston Law Center
PROFESSIONAL MEMBERSHIPS
American, Colorado, Denver and Continental Divide Bar Associations
Member, Vail Valley Partnership
Member, Vail Valley Business Women
COMMUNITY SERVICE & AFFILIATIONS
Calvary Chapel, Vail Valley
Women's Foundation of Colorado — Vail Valley Steering Committee
Professional Ski Instructors of America